Have you ever felt overwhelmed by the stack of mail piling up in your mailbox? Or stressed about managing your mail while traveling? It doesn't have to be that way.
Virtual mailboxes have the ability to change the way you handle your postal mail, offering a secure, digital solution for individuals and businesses alike. We're going to dive into the world of virtual mailboxes: their benefits, how to set one up and of course answer the question, "How does a virtual mailbox work?"
Understanding Virtual Mailboxes
A virtual mailbox is a game-changer that provides a physical address and a range of mail management services, all accessible online or via a mobile app. You no longer have to sort through piles of junk mail or worry about mail sitting in your mailbox while you're away.
With a virtual mailbox, you'll enjoy the convenience of managing your mail from anywhere with an internet connection.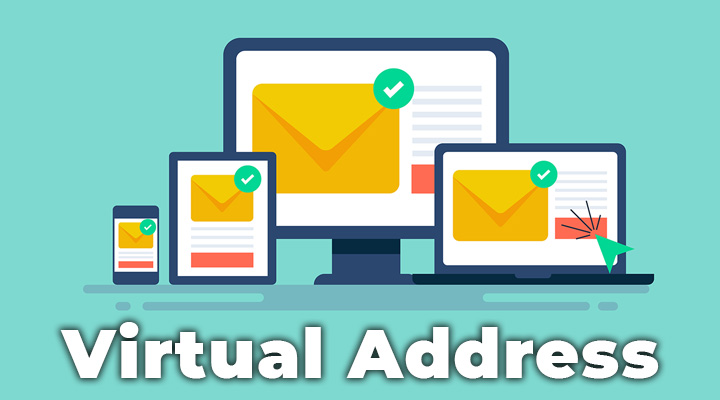 The Process Behind Virtual Mailboxes
So, how do virtual mailboxes work? These innovative services collect your physical mail, send you email notifications, and offer you the option to view scanned mail, forward it, or dispose of it. Here's the process:
Select an Address: Most virtual mailbox companies allow you to choose from addresses all across the world. You choose the virtual address that works best for your needs and sign the appropriate forms that allow the company to accept mail on your behalf. We'll go into more detail below.
Receive Mail: As you receive mail at this new address, the company will scan the outside of the envelope or take a picture of the package. This picture is uploaded to your online dashboard.
Scan, Forward and/or Shred: You direct the company how to handle the mail. You can ask them to open the mail and scan it or forward it to any address in the world. Once you're finished, you can safely shred the mail and keep the digital record on file.
Organize Your Mail: The digital copies of your mail remain a part of your online account and can be easily organized into folders or downloaded to your own devices.
As you research various virtual mailbox providers, you'll need to consider things like security measures, address options and other important virtual mailbox features, but generally speaking, this is the same process for any company you might choose to use.
Benefits of Using a Virtual Mailbox
A virtual mailbox offers numerous benefits, such as convenience, security, privacy, and an enhanced professional image (particularly for a business). Imagine receiving instant notifications for real-time mail access, directly on your smartphone or computer.
For remote workers, freelancers or small businesses that don't have a physical location, a virtual mailbox is an excellent option for a registered business address.
For individuals, a virtual address offers you privacy and the ability to give out something other than your home address whenever asked.
And with any virtual mailbox, there are ways to ensure mail security, thereby reducing the risk of losing important documents or confidential information.
Setting Up a Virtual Mailbox
Eager to set up your own virtual mailbox? It's a surprisingly simple process that involves selecting a provider, creating an account, and obtaining a physical address.
Let's dive into the details and guide you through each step of the setup process.
Choosing a Provider
When selecting a virtual mailbox provider, you'll want to consider a number of different factors such as:
Address Locations: Do you need an address in a particular state? Would you like to be able to drive over and pick up your mail in-person? These are all things to consider with the location.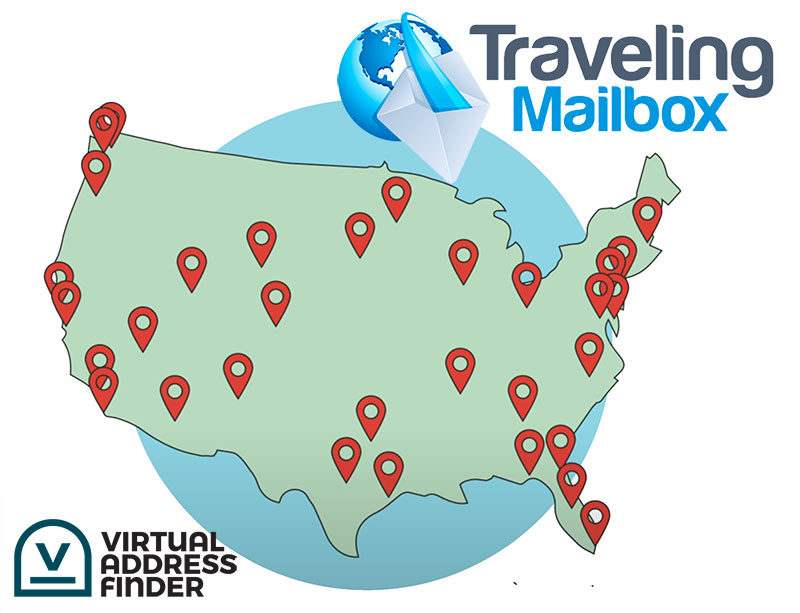 Package Forwarding Options: Every virtual mailbox provider has agreements with different shipping companies which can change the speed of mail and price you pay for forwarding.
Service Features: There are a number of virtual mailbox features you might want (fax number, check deposit, integrations, etc.) so you'll need to be sure the provider you choose offers them.
Pricing: Pricing is tricky because they all seem to be priced the same, but you'll want to look closely at each plan. How many mail pieces are you allowed each month? How many scanned pages are you allowed? And probably most importantly…what are the fees for additional scans? All of this is taken into account when trying to figure out how much virtual addresses cost.
Security Measures: This is the most underrated issue to consider with a virtual mailbox. Not every provider has the ability to offer the same level of security. If you're dealing with important business documents, you might want to take this seriously.
I've done all the research for you and shared a list of the best virtual mailbox services here, or you can check out the individual provider reviews we've done with screenshots and detailed explanations.
Creating an Account
Once you've chosen a provider, it's time to create an account. Sign up on their website or app, select a virtual business address, provide your personal information, and decide how you want to manage your mail, such as scanning, forwarding, deleting, shredding, or storing.
If you're in the US, you'll likely need to submit a USPS Form 1583 to grant the provider the right to receive and open mail on your behalf.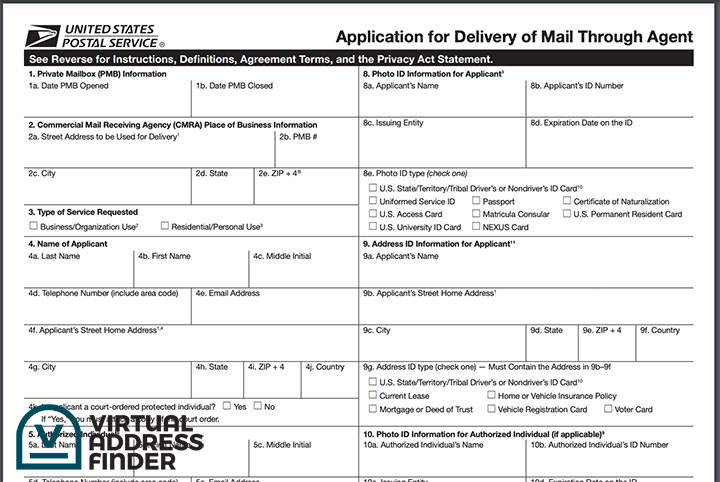 The process to get you up and running may vary depending on the provider, but in most cases it should be less than 24 hours, if not instantaneous. Here's a complete guide to USPS Form 1583 to learn more.
Obtaining a Physical Address
With your account set up, you'll receive a physical address from your virtual mailbox provider. This address serves as your mailing address and can be used for official documents and credit cards, providing a reliable and secure way to receive mail.
For businesses, many providers even allow you to use this as a virtual business address or a registered address.
It might be a good idea to check out what the address looks like on Google Street view just to make sure you're choosing a location that looks somewhat professional.
Managing Your Mail Online
Now that your virtual mailbox is up and running, you can manage your mail online with ease and never have to worry about if the US post office is open. From viewing and organizing mail to forwarding and disposal options, the power to control your postal mail is at your fingertips.
Let's explore the various features that make managing your mail online a breeze.
Viewing and Organizing Mail
With a virtual mailbox, you can view and organize your mail from your computer or even from an app on your phone. Anytime mail arrives, you can choose to receive an email notification or an app notification.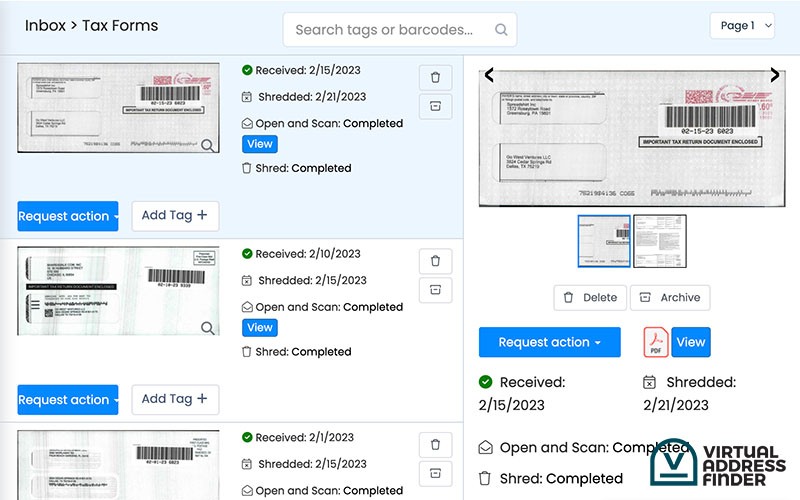 You can create folders that allow you to organize the mail you receive and make sure you keep a digital record of the important pieces.
Forwarding and Disposal Options
Virtual mailboxes not only offer the ability to forward packages and mail, but they also help eliminate junk mail and mail from previous owners, making your life simpler and more efficient.
When a piece of mail arrives, you can choose from a simple drop down menu whether you would like to have it opened and scanned, forwarded, shredded or simply moved to a different folder.
The online dashboard feels similar to your email client, and it's the perfect solution for a clutter-free mailbox and a streamlined mail management process.
Additional Features
Many virtual mailbox services go beyond mail management and offer additional features like check deposit services, document scanning, fax and cloud storage.
These extra tools provide added convenience and efficiency, making your virtual mailbox experience even more seamless and enjoyable.
Virtual Mailboxes for Businesses
Virtual mailboxes aren't just for individuals, they're also beneficial for businesses. By providing an extra layer of safety, security, and anonymity, virtual mailboxes help separate business and residential addresses, making the business appear more professional and credible.
Let's dive into the specific advantages virtual mailboxes offer businesses.
Enhancing Professional Image
Using a residential address as your primary business address isn't just risky, it's also unprofessional.
Linking your business address to a commercial office can significantly boost your credibility and trustworthiness. A prestigious address and local presence can help build connections with customers and other businesses – even if they never visit! – ultimately enhancing your professional image.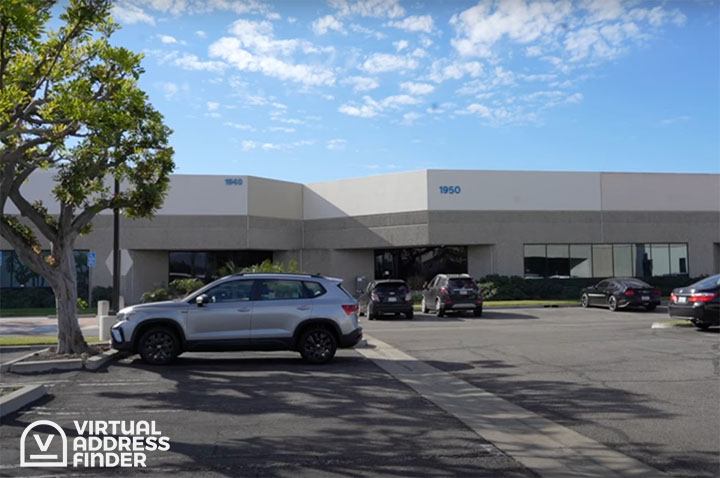 Having a commercial office address can also help you stand out from the competition and give you an edge in the market.
Separating Business and Personal Mail
Using a virtual mailbox with a business address helps protect your privacy by avoiding exposure of your personal home address, especially when registering an LLC or corporation and conducting online business.
You're required to provide a registered address with any business registration, and it's best to use something other than your home address when possible.
This separation ensures your personal information remains secure and confidential.
Streamlining Mail Management
A virtual mailbox allows for immediate mail access from any device with notifications and online viewing, enabling a paperless office, document archiving, and automation to eliminate junk mail and save time.
By simplifying workflow and administration, virtual mailboxes allow businesses to focus on other important aspects of their operations.
Security and Privacy Considerations
Security and privacy are crucial factors when using a virtual mailbox. Sometimes more important than most people take time to consider.
Who has access to your physical mail?
How is it secured both physically and digitally?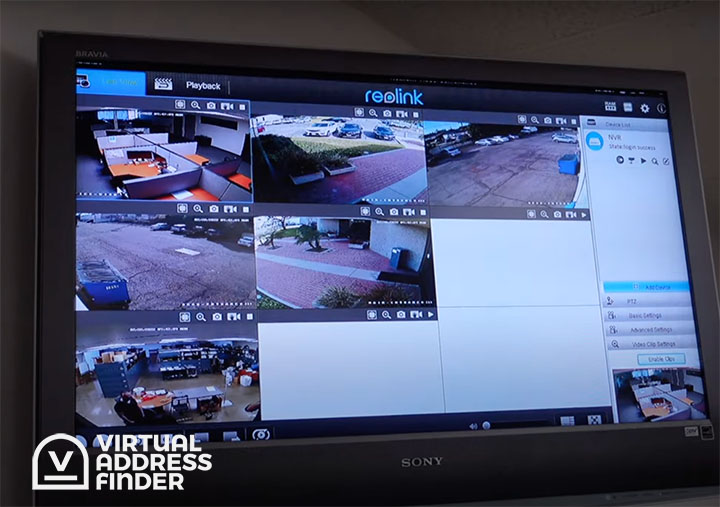 It's essential to answer these questions in order to protect your personal information and reduce the risk of identity theft. It's also important to choose a virtual mailbox provider that offers the highest level of security and privacy (which isn't obvious at first glance). Here's what you need to know.
Secure Handling and Storage
Virtual mailboxes provide more security than traditional mailboxes…
…as long as the mail is handled correctly! This takes into account both the physical and digital handling of your mail, from the people who touch the mail, the security of the facility and the type of encryption used in digital storage.
Comparing Virtual Mailbox Providers
With so many virtual mailbox providers out there, it's essential to compare them to find the best fit for your needs and budget.
In this section, we'll take a closer look at a few of the top virtual mailbox providers and evaluate their offerings to help you make an informed decision.
Traveling Mailbox (Recommended for US)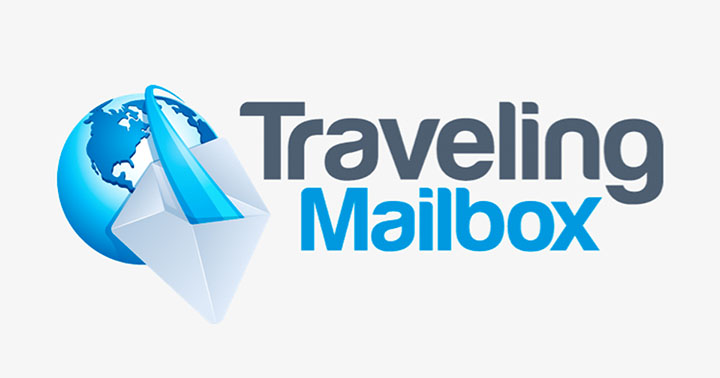 Traveling Mailbox is a premium mail service offering more items and allowing up to three users, making it ideal for households or businesses with multiple people. With features like junk filtering, PDF scanning, cloud storage, and check deposit, Traveling Mailbox provides a comprehensive virtual mailbox solution for those willing to pay a higher price.
It offers a range of features that make it stand out from other mail services, such as the ability to have up to three users, junk filtering, PDF scanning, cloud storage, and check deposit. This makes it an ideal solution.
Unfortunately, as you can learn in our in-depth Traveling Mailbox review, they only offer addresses in the United States
PostScan Mail (Recommended for Business)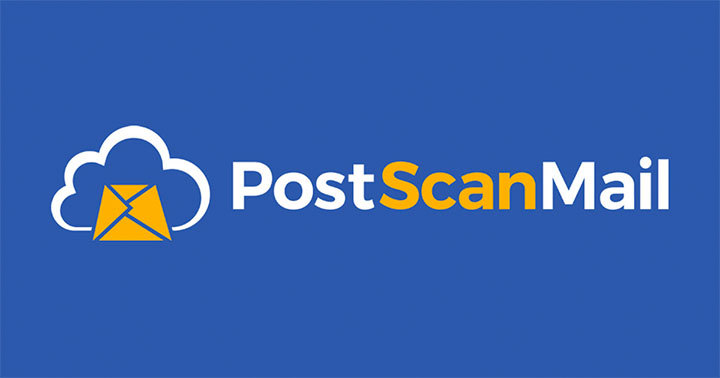 PostScan Mail offers fewer physical addresses and higher rates compared to other providers, but it more than makes up for this by owning and managing many of the virtual addresses. For businesses this means greater security and the ability to handle larger volumes of mail.
If you value quality and security, this may be the right virtual mailbox provider for you and you can learn more from our detailed PostScan Mail review.
iPostal1 (Recommended for International Users)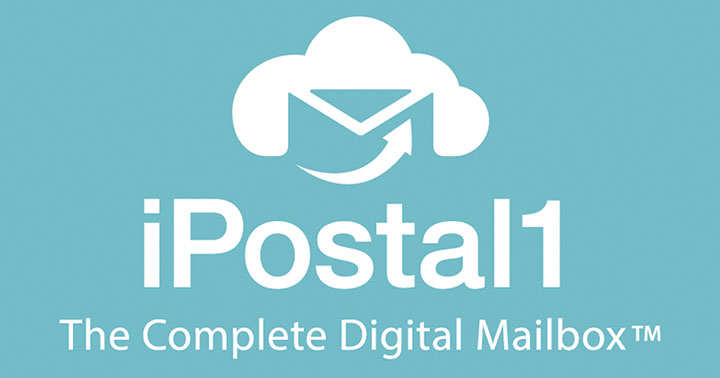 iPostal1 is an affordable virtual mailbox provider with various services, including street addresses across the globe, mobile app access, scanning, faxing, and check depositing, with rates starting at $9.99/month.
If you're looking for a budget-friendly option without sacrificing essential features, iPostal1 might be the perfect fit. Get more info from our comprehensive iPostal1 review.
Summary
In conclusion, virtual mailboxes offer a convenient, usually secure, and efficient way to manage your mail, whether for personal use or business purposes.
By understanding how virtual mailboxes work, their benefits, and how to set one up, you can take control of your postal mail and enjoy the many advantages these innovative services provide. So, why wait? Embrace the future of mail management and experience the convenience of one of the best virtual mailbox services today!
Frequently Asked Questions
How do you get mail from a virtual mailbox?
To get mail from a virtual mailbox, all you need to do is sign up for an account and provide them with your desired physical address. Your mail items will be received there and scanned, then the image of it is uploaded into your online virtual mailbox.
Then you'll get an email notification informing you that your mail item has arrived.
Can I use a virtual mailbox as my permanent address?
No, unfortunately you cannot use a virtual mailbox as your permanent address. A virtual mailbox does not provide a physical location that is required for certain registrations and government applications. It's best to utilize your permanent address when possible for the easiest access to your mail.
Do banks accept a virtual address?
It depends on the bank, but often times they don't. This is because they require a physical location to open and maintain bank accounts, and a virtual mailbox does not meet this requirement. It's worth trying, but don't be surprised if your bank rejects a virtual address.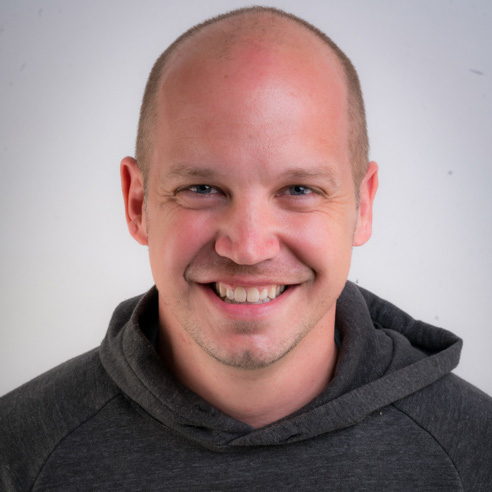 Josh Summers is a writer and entrepreneur who has been using a virtual mailbox for both personal and business use while living in Asia for the past 10 years. In addition to using multiple services, he has actually visited a number of virtual address locations to better understand how the industry works and what's most important to consider.