When evaluating a virtual mailbox provider, there's more to consider than just the price and number of page scans. Virtual addresses have become an extremely convenient way for remote businesses, travelers and digital nomads to access their physical mail online, but most people don't know what key features to be looking for.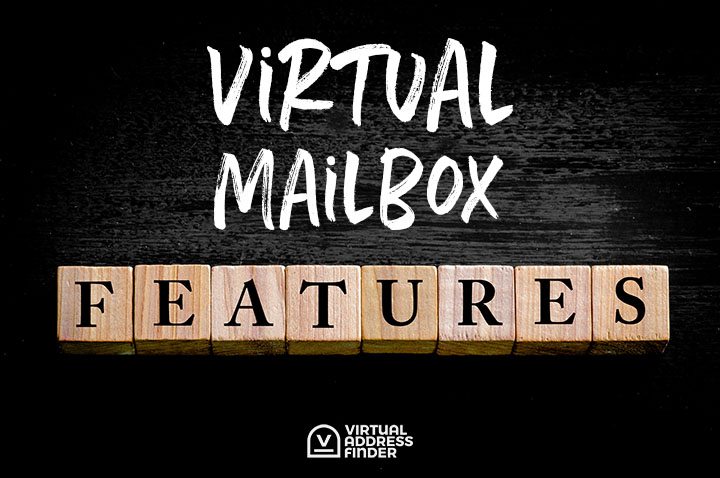 From the significance of owned versus leased addresses to the intricacies of international forwarding capabilities, this article delves deep into the most critical aspects you should weigh when choosing a virtual mailbox service. Take a few minutes before you hit "buy" to make sure you understand what you're getting into.
1. Owned vs Leased Address
One of the most overlooked yet critical questions regarding virtual addresses is this:
Does the virtual mailbox company own or lease their addresses?
The difference between an owned and a leased address can significantly impact the quality and reliability of a virtual mailbox service. When a company owns its address, the benefits include:
Direct control over the mail handling
More streamlined processes
Better and faster customer support
Higher security measures
Less chance of disruptions caused by issues related to lease agreements or third-party management disagreements
These types of locations are known as primary hub addresses and they are often the best choice for small businesses who need better security measures. An example would be Postscan Mail, which has primary hub addresses in numerous states.
On the contrary, when a virtual mailbox company leases an address, they are often relying on third-party mail centers, which might not have the same rigorous standards. What's worse, you may never know who owns a location until you look it up on Google Maps.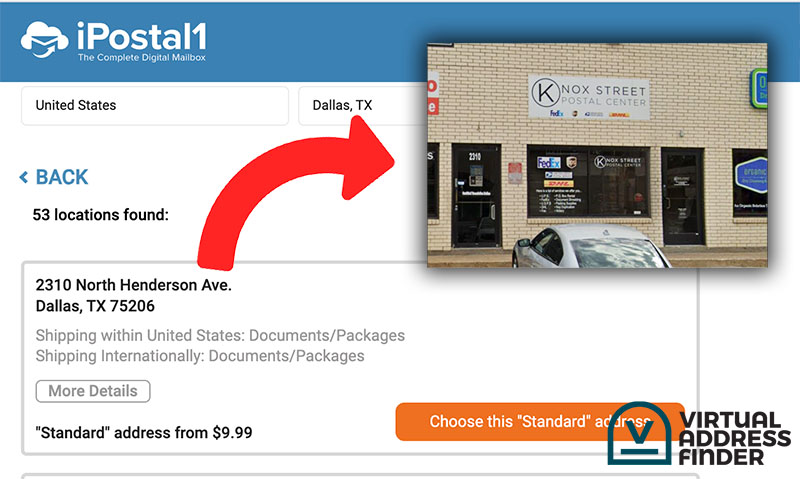 This indirect relationship can lead to potential inconsistencies in service quality, potential security lapses, or even sudden changes in location due to contractual disagreements.
While leasing might be more cost-effective for the provider, for those of us who use the service, a primary hub address is often a better feature to consider.
2. Type of Address & Location
Location. Location. Location.
For some individuals and businesses, the type and location of an address is important to present a desired level of professionalism. For example, you can rent a virtual address in one of the following type of buildings:
Mail Center in a Strip Mall: It gets the job done, but doesn't look good as a business address. For those individuals who simply want a virtual address for privacy, however, it's effective.
Shared Office Space: These addresses are often WeWork or other co-working spaces that generate extra revenue by acting as a virtual address location.
Office Park Location: These often unmarked buildings in a recognized business district tends to lend more credibility and prestige.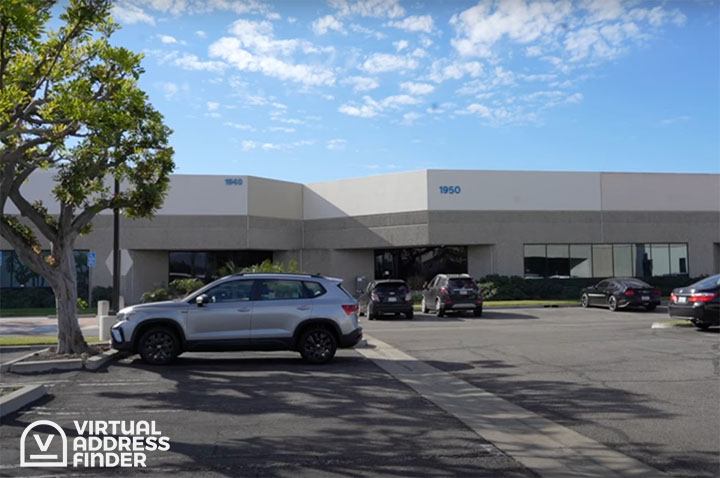 The picture above is an example of Postscan Mail's office location in California.
It can influence potential clients or partners who value the stature of a 'premium' location. Conversely, an address in a strip mall might not convey the same level of professionalism, potentially impacting your brand image.
Practical considerations also come into play: some locations might offer easier physical access (for in-person pickup) or better mail handling efficiencies (i.e. near a major metropolis).
3. Security & Privacy Features
There's risk involved when we allow other people to handle our personal or business mail.
Ensuring both physical and digital security is a critical feature when looking for a good virtual mailbox company. But how can you assess whether a particular company meets your security and privacy standards?
Physical Location Considerations
Physically, it's a good idea to find a mail center that has measures preventing unauthorized access.
This is yet another reason why using independent mail centers poses a risk – they have customers constantly coming in and out of their store and mail is often just sitting on tables.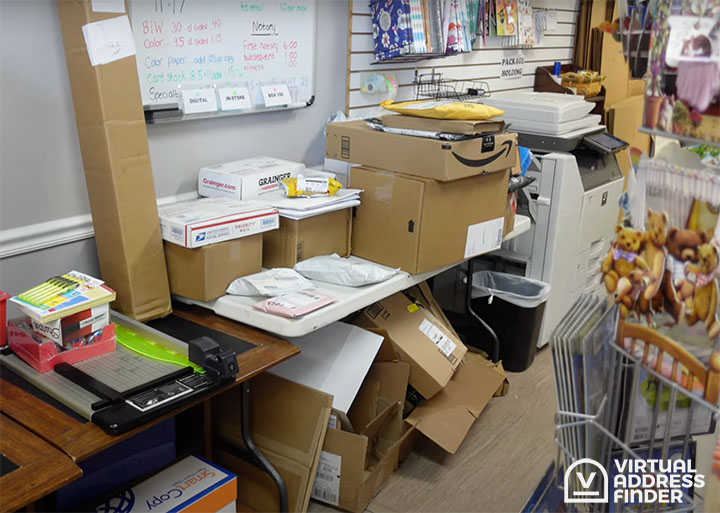 Secure facilities limit access to authorized employees, they monitor the premises with cameras and they lock the doors at all times. You want to make sure that every piece of your mail is treated with the utmost confidentiality.
Digital Storage Considerations
Digitally, with the increase in cyber threats, there are two important considerations for virtual mailbox providers:
How do they encrypt data on their servers?
What kind of compliance do they offer? (Soc 2, HIPAA, etc)
You want to be sure that all your digitized mail is end-to-end encrypted. And in the case of many businesses, you have to be sure that they follow all the compliance measures required for your industry.
4. Mail Forwarding Options
When it comes to mail forwarding, almost every virtual mailbox company provides the option to choose from different carriers such as USPS, UPS, FedEx and others.
The key question here is this: do they offer integrated, immediate quotes from each provider?
For example, when you request a piece of mail to be forwarded to your location, it's in your best interest to see quotes from multiple carriers on the same page, similar to what you see here.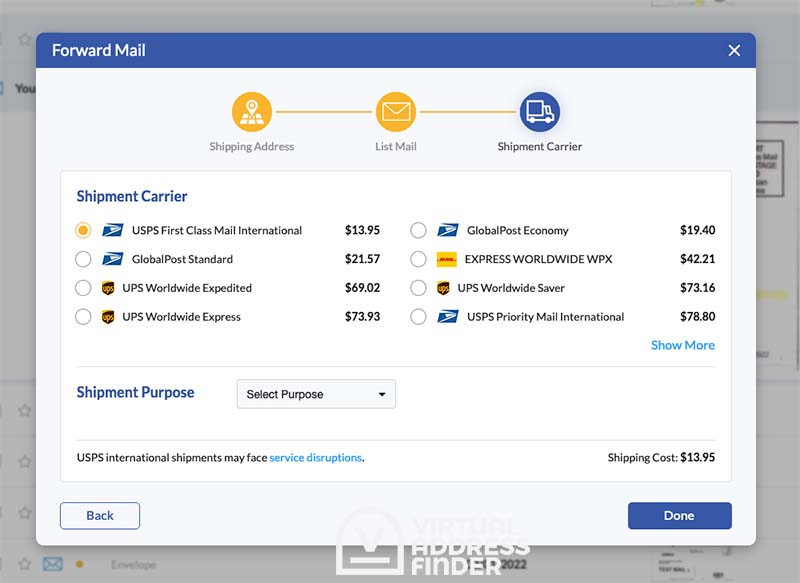 Some carriers may offer better international shipping rates, while others might excel in local deliveries. A good virtual mailbox service will provide options and potentially even insights on the best choice for each situation.
5. International Capabilities
It may come as a surprise that many virtual mailbox locations DO NOT offer international mail forwarding as an option.
As globalization continues to shape business and personal interactions, the ability to reliably forward mail internationally is invaluable. This feature isn't just about the act of shipping overseas, but understanding customs regulations, providing transparent pricing, and offering tracking capabilities.
If there's a chance you'll need to forward any mail internationally, be sure to check that your virtual address location offers this feature.
6. Virtual Office Features
For some small or remote businesses, there are other features of a virtual mailbox that might be attractive. These kinds of solutions are often referred to as a Virtual Office and could include things such as:
Fax Number: Although slowly becoming extinct, some businesses still might benefit from a number to receive or send faxes.
Phone Number: A business phone number is another feature that could either be forwarded to another phone or you could even pay to have a virtual receptionist.
Meeting Spaces: Some virtual office locations not only receive your mail, but can also act as a place to rent meeting space. More often than not, these are co-working spaces that already offer this.
Lease Agreements: Although a very limited use case, some virtual address locations offer a premium lease feature that provides a proof of address for bank accounts, Amazon stores, etc.
Offering these features in a centralized platform can sometimes prove cost-effective, eliminating the hassle of dealing with multiple service providers.
7. User Interface (Online & App)
The best part of using a virtual address company to handle your mail is the ability to easily access your mail from anywhere in the world. This means two things: a well-designed web interface and a companion mobile app.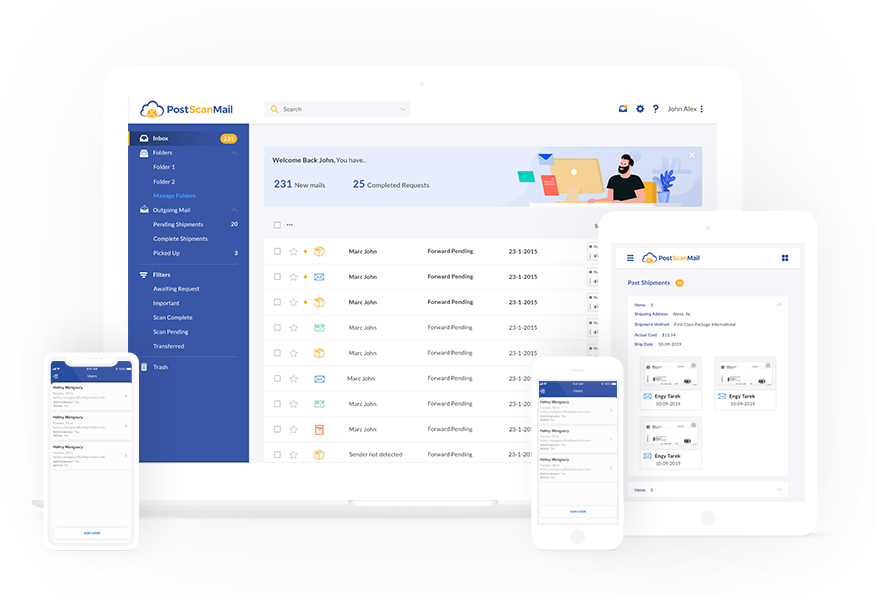 It's not just about aesthetics; a good user interface can save time, reduce errors, and enhance the overall experience, making the process of handling mail, even in a virtual format, seamless and efficient.
Without extensive testing, it can be hard to know which user interface is "good" versus "lacking". In our virtual mailbox reviews, we do our best to share our experience comparing multiple online and app dashboards.
8. Mail Storage, Retention & Shredding
Different individual and business users have different requirements for mail storage.
Do you need to hold physical mail for more than a month?
Do you need to have your mail shredded on-site?
Whether it's because of frequent travels, audits, or simply personal preference, understanding and choosing a suitable mail storage duration is crucial.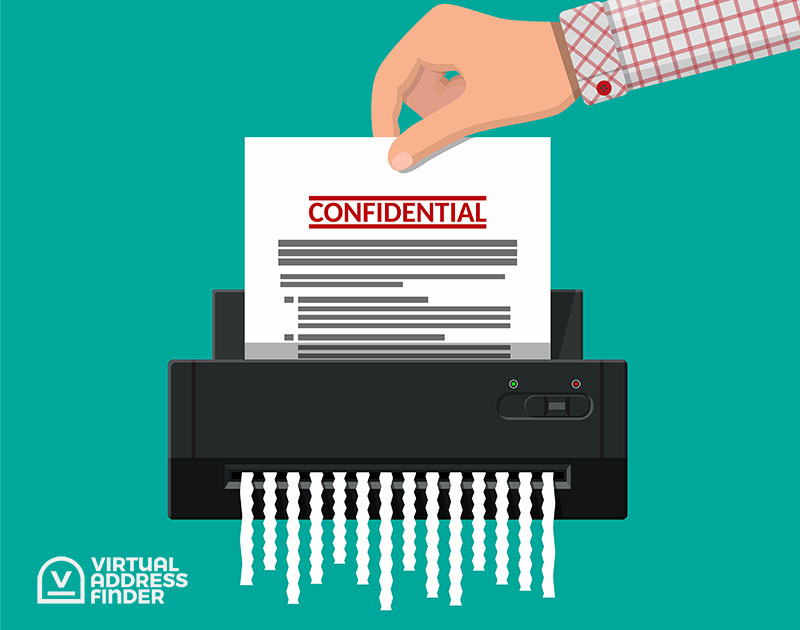 Furthermore, clarity on what happens post this duration, be it shredding or forwarding, and any associated costs, is equally important. Some virtual mailbox companies charge extra for shredding services while others offer it as part of any plan.
9. Customer Support Options
A company's commitment to customer service often reflects its overall ethos. The best service that lacks good customer support is often the worst option.
Again, this is another one of those virtual address features that is hard to evaluate without experience. So here are a couple questions to ask:
Do they own the location? Customer support requests are much easier to process if the location is owned by the company (as mentioned above) and not an independent mail provider.
Do they offer phone support? Phone support is a greater indicator of a customer-centric virtual address company.
Reliable, prompt, and knowledgeable customer support can make the difference between a frustrating experience and a smooth one. Whether it's answering queries, resolving issues, or providing guidance, effective customer support ensures that any problems which arise (and they will!) can be quickly handled.
Choosing a Virtual Address
Each of these features, when evaluated critically, can help you better select a virtual mailbox provider that aligns with your specific needs.
There are other features you might see marketed on their websites (i.e. check deposit, integrations, etc.), but the nine features listed here are the most important.
To learn more about virtual addresses and the most common questions people ask, check out the following: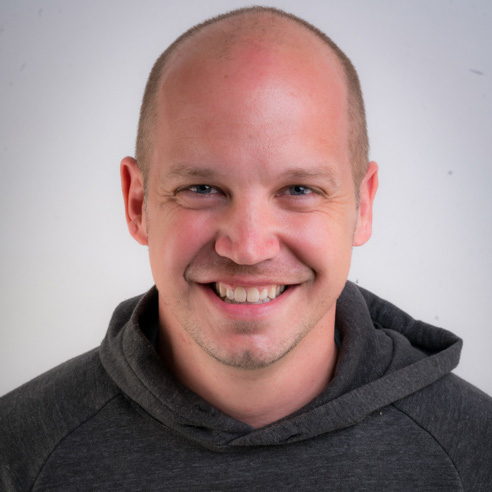 Josh Summers is a writer and entrepreneur who has been using a virtual mailbox for both personal and business use while living in Asia for the past 10 years. In addition to using multiple services, he has actually visited a number of virtual address locations to better understand how the industry works and what's most important to consider.